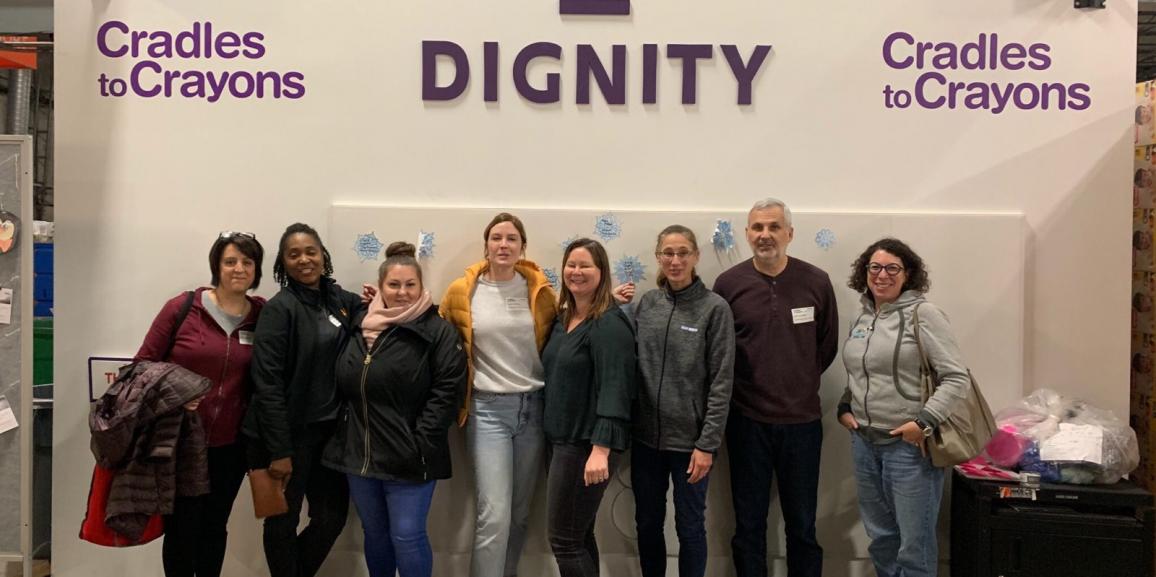 Lightnegale Group spends a day at The Giving Factory
Last week, Lightengale Group (LGG) volunteered at Cradles to Crayons (C2C) 'Giving Factory' here in Chicago. We gathered boxes of donations, headed over to C2C's giant warehouse in the Belmont Gardens neighborhood and rolled up our sleeves for a day of service. C2C provides children from birth through age 12, living in homeless or low-income situation, with the essential items the need to thrive – at home, at school and at play. Their vision is to one dat ensure every child will have the essentials they needs to feels safe, warm ready to learn and valued.
Much like many of the projects the LGG has been apart of, providing affordable housing to families and seniors, we can say we fully support their mission! A day volunteering at C2C was a great way for our staff to come together, help out the community, hear stories of those we help through volunteering, and make a difference for the lives of children throughout the Chicagoland area. If you or your company is interested in working with or setting up a day to volunteer with C2C, head over to their information page and sign-up. Thank you C2C Chicgao for a great hands-on experience.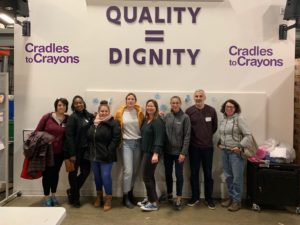 ####
About Lightengale Group
Lightengale Group (LGG) is an affordable housing real estate financial advisory firm offering services to experienced and non-experienced developers nationally. LGG provides strategic & financial planning for developers by tracking evolving government regulations and funding requirements. With over 100 years combined experience and more than 4,000 units completed, LGG is the industry's preferred advisory leader.