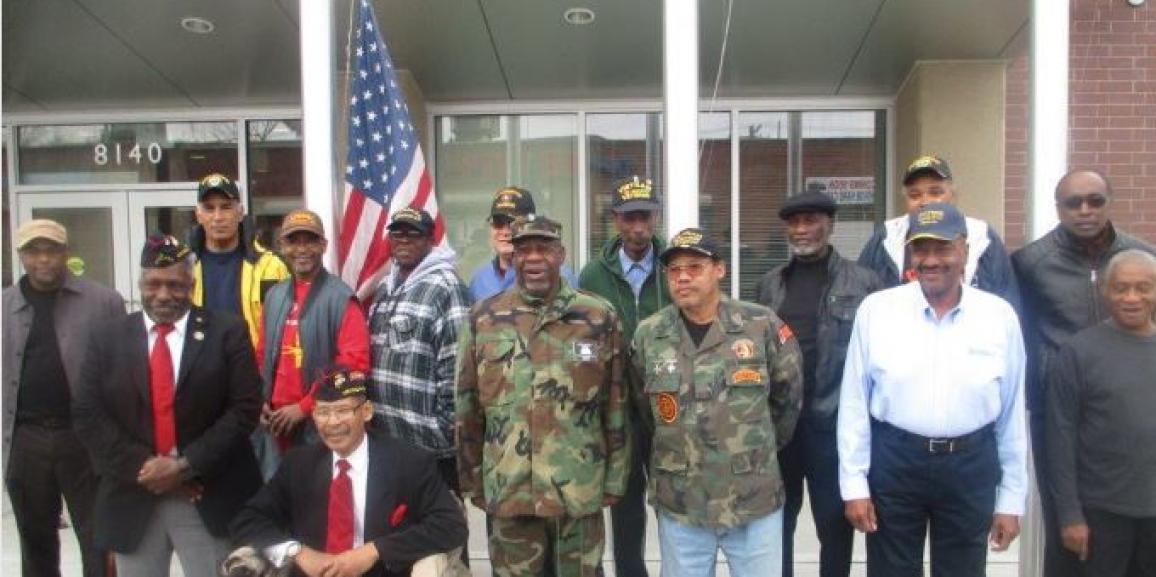 Supporting our Veterans through Affordable Housing
Veterans Day 2019 – a day to thank, appreciate, and honor those who have served in the United States Armed Forces. First celebrated on November 11th, 1919 – this would mark 100 years of observance.
We wanted to highlight one of our previous projects, Veterans New Beginnings (VNB), a development that opened its doors to help serve veterans in the Auburn Gresham neighborhood, on the City of Chicago's south side. VNB is a four-story, 54-unit new construction project for homeless veterans located at 81st and Racine. The facility offers a long list of services for residents including job counseling, VA benefits education, case management, drug, and alcohol abuse counseling, GED preparation, education, classroom vocation training, computer training, and health and wellness training.
The service and work that New Pisgah, and many others are involved in, helps us be another step closer to helping fight homelessness of veterans. Again, we thank all those who have served, and are honored to be apart of projects such as VNB.
####
About Lightengale Group
Lightengale Group (LGG) is an affordable housing real estate financial advisory firm offering services to experienced and non-experienced developers nationally. LGG provides strategic & financial planning for developers by tracking evolving government regulations and funding requirements. With over 100 years combined experience and more than 4,000 units completed, LGG is the industry's preferred advisory leader.