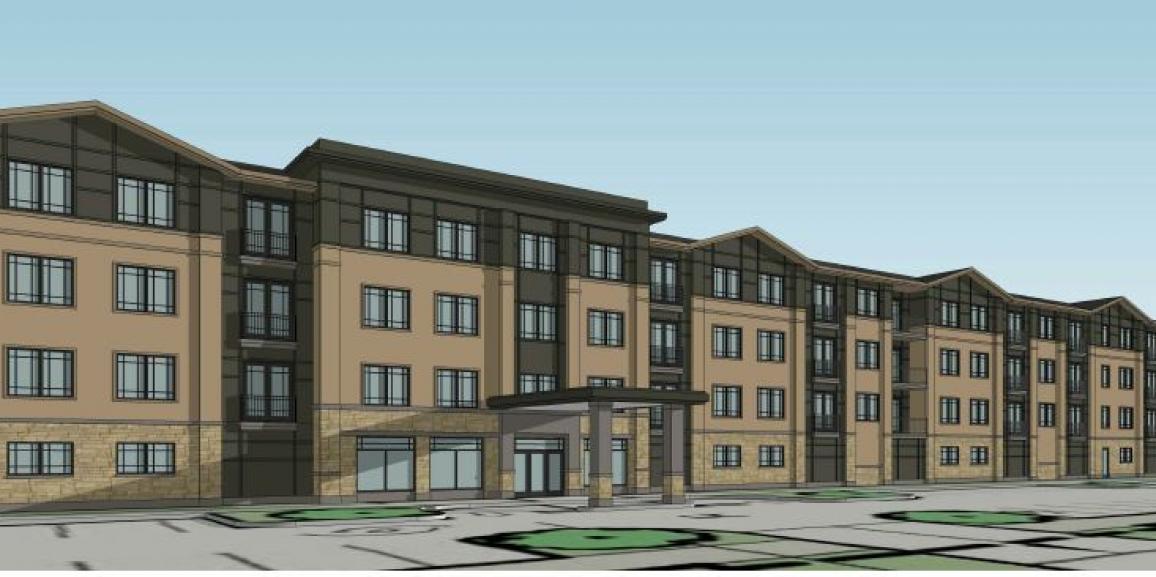 Anthony Place at Prairie Centre Deal Closes
Congratulations are in order to GC Housing Development! On April 25th, their newest location for Anthony Place Senior Residence closed. This new development will be in St. Charles, Illinois. This is the second project Lightengale Group (LGG) closed with GC Housing Development, LLC. LGG previously worked with GC Housing Development on the closing of their first tax credit project, Anthony Place Yorkville.
Anthony Place at Prairie Centre is part of a larger 27-acre redevelopment (formerly  St. Charles mall site) known as Prairie Center that was rezoned to accommodate a mix of for sale and luxury rental housing as well as neighborhood retail and restaurants in mixed-use buildings. Anthony Place is a new construction 4-story, multi-family residential building with 75 total units targeted to seniors 55 and older. The Housing Authority of Elgin awarded twenty five (25) Project Based Vouchers to assist seniors 62 and older.   Adjacent to the Project within the master site plan will be the main portion of green space that the overall development will offer, including the detention pond with a gazebo that will be a nice water feature for the residents. There will also be walking paths circling the green space.
The project will bring much needed senior housing to St. Charles, IL an amenity-rich area with several amenities within a half-mile radius of the site. Randall Road near the site has every imaginable retail and service use needed by seniors. The site benefits from immediate access to the Pace 801 bus which stops 0.1 miles from the project and a full Jewel-Osco adjacent to the site that the seniors can easily walk to. With the contemplated development of the remainder of the campus, the vicinity will contain even more amenities.
Thank you to all those who were part of this development!
GC Housing Development, LLC
Fox River Affordable Housing, Corp. (FRAHC)
Bank of America
IHDA
Housing Authority of LaSalle County
City of St. Charles
"We are excited to begin construction on the next Anthony Place Senior Apartments development. Anthony Place Senior Apartments at Prairie Centre in St. Charles, IL demonstrates the ability of private developers and public institutions to work together in finding solutions that best serve senior citizens. We are pleased to be partnering with the Housing Authority of Elgin, the City of St. Charles, and Shodeen, Inc., the developer behind Prairie Centre.  The City of St. Charles and Shodeen, Inc. understood and quickly embraced the project." Andrew Block, GC Housing Development, LLC
####
About Lightengale Group
Lightengale Group (LGG) is an affordable housing real estate financial advisory firm offering services to experienced and non-experienced developers nationally. LGG provides strategic & financial planning for developers by tracking evolving government regulations and funding requirements. With over 100 years combined experience and more than 4,000 units completed, LGG is the industry's preferred advisory leader.