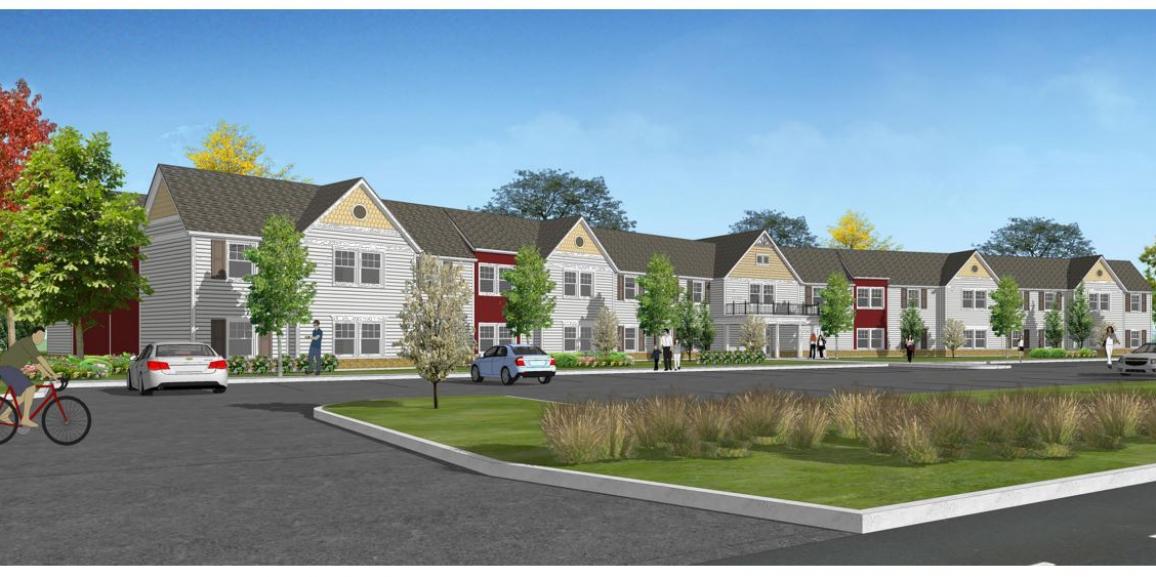 The ground was broken and construction has begun for the Altamont Senior Residences. Altamont, IL in Effingham County was chosen as the new development site to provide affordable housing for independent seniors.
This new construction will cover over 30,000 square feet (sq. ft.) and house 30 units for seniors 55 and older that make between 30% and 60% area median income (AMI). 24 of these units will be one-bedroom apartments with 652 sq. ft. and 6 will be two-bedroom units that will give their tenants 955 sq. ft. These units are at least 15% larger than the minimum requirement made by the Illinois Housing Development Authority (IHDA). The two-story complex will also offer on-site management as well as a non-profit and social service office for their residents.
New Directions Housing Corporation is the developer and owner of this amazing project. This development is the first that Lightengale group has had the opportunity to work with New Directions and are excited to bring more affordable housing to those in need. Other key players are #9 Design architecture firm, general contractor LaMancha, IHDA, Midland State Bank who were construction lenders and Raymond James The Low-Income Housing Tax Credit (LIHTC) Syndicator.
The building will offer a large community room, equipped with a kitchen and counter seating that overlooks Gilbert Park in Altamont, IL. Additionally, tenants will be able to enjoy several amenities the building offers such as a shared garden space, fitness room with several machines, a computer room, and a reading room/library. The development will also boast 45 parking spaces for residents and their guests, which allows roughly, 1.5 spaces per unit.
The space chosen is also conveniently located by shopping centers such as Effingham County Antique Mall, Public Services, several parks including Gilbert and Schmidt Park, and healthcare facilities.
####
About Lightengale Group
Lightengale Group (LGG) is an affordable housing real estate financial advisory firm offering services to experienced and non-experienced developers nationally. LGG provides strategic & financial planning for developers by tracking evolving government regulations and funding requirements. With over 100 years combined experience and more than 4,000 units completed, LGG is the industry's preferred advisory leader.