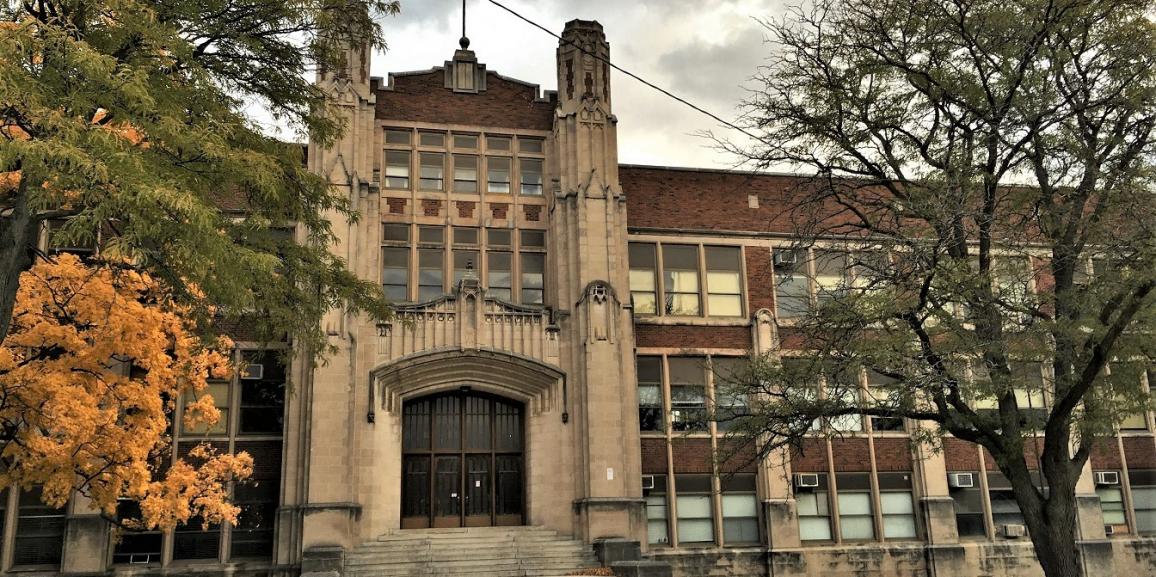 Financing for the historic Bloomington High School closes!
Congratulations are in order to both Iceberg Development (ID) and Pioneer Property Management, Inc. (PPMI)! On June 14th, Washington Senior Apartments financing closed. The financing for this project comes from several sources including the Illinois Housing Development Authority (IHDA), Wells Fargo Bank (WFB) and Two Rivers Bank (TRB). Lightengale Group (LGG) assisted with the financing strategy and overall financing structure. LGG assisted in preparing the IHDA applications and coordinating and competing closing checklist items.
This is an important historic preservation project consisting of 57 units of affordable housing and 2 manager/maintenance units. The building will undergo extensive rehabilitation, while still preserving its original historic nature. Built between 1914 and 1917, the Bloomington High School was designed by well-known local architect Arthur L. Pillsbury, and served as the primary high school in the city of Bloomington for much of the 20th century.  Perhaps the most exciting aspect of this rehab is transforming a former high school into spacious, attractive apartments for seniors.
Through rehabilitation, the historic essence of the building will be restored.  138,000 square feet will be transformed. All units will be for the 55+ community, and will be filled from the State Referral Network. 12 units at 30% AMI, 10 units at 50% AMI, and 35 units at 60% AMI. Interior upgrades include new mechanical, electrical and plumbing systems. Exterior upgrades will include a new roofing system, doors, windows, and masonry tuckpointing. Floors two and three will be completely rehabbed to accommodate studio, one and two-bedroom apartments, all with upgraded interior finishes.  The project site is just west of downtown Bloomington. Within less than a mile of the property, the new residents will have access to a variety of restaurants, full-service grocery stores, healthcare, retail, public parks, religious institutions, banks and more. Further, there is a bus stop right outside the building, so residents can easily travel throughout Bloomington.
Thank you to all those who were part of this development!
Jim Bergman, Iceberg Development
The Burton Foundation, 25% Non-Profit Partner
Allison Roddy, Illinois Housing Development Authority
Dennis Boothe, Wells Fargo Bank
Eric Tagtmeier, Two Rivers Bank
Matt Keegan and Rob LeSage, Ward Murray, Pace & Johnson
City of Bloomington
And all of the consultants, general contractor, design team, other financial supporters and the lender's legal teams.
PHOTO CREDIT: Jon Roanhaus
####
About Lightengale Group
Lightengale Group (LGG) is an affordable housing real estate financial advisory firm offering services to experienced and non-experienced developers nationally. LGG provides strategic & financial planning for developers by tracking evolving government regulations and funding requirements. With over 100 years combined experience and more than 4,000 units completed, LGG is the industry's preferred advisory leader.