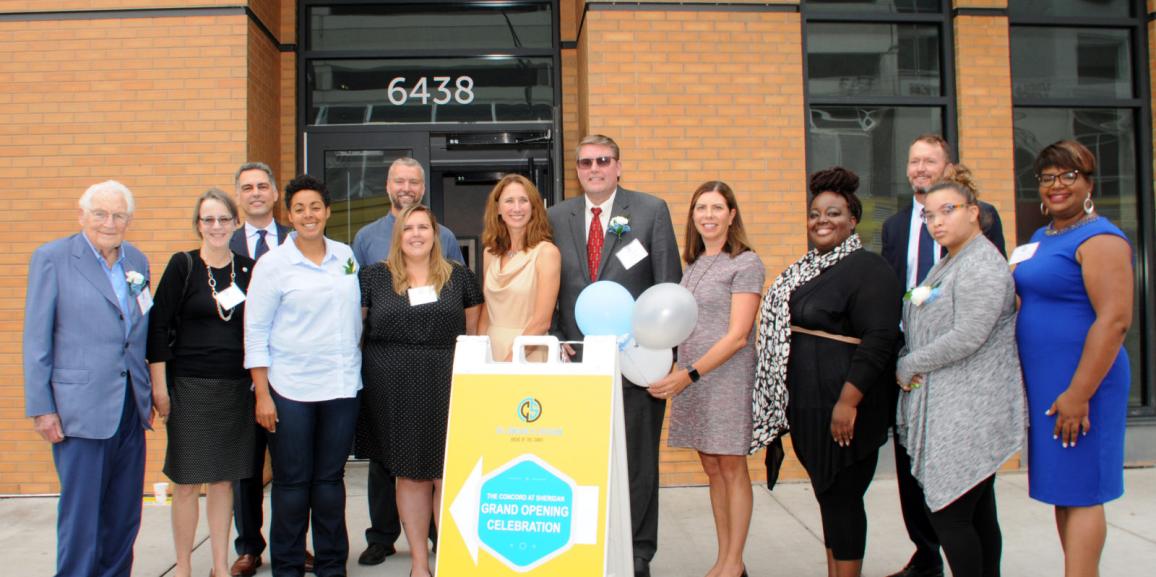 Concord at Sheridan mixed-income development opens in Rodgers Park.
On September 26th, after close to two years of construction, the mixed-income and retail project, the Concord at Sheridan is ready to welcome its first residents and shoppers in the Rogers Park neighborhood; on the cities northside. Partners from Lightengale Group (LGG), Chicago Housing Authority (CHA), Three Corners Development and Iceberg Development, officially cut the ribbon on the new development AT 6438 North Sheridan Road.
"This wonderful project could never have come to fruition without the Chicago Housing Authority's vision to think more creatively and use its resources to leverage more affordable housing; what used to be a parking lot is now an underground parking lot, and above that is new retail and affordable and market-rate housing—greatly benefiting and complementing the diverse community of Rogers Park." said LGG president, Virginia Pace – in a statement. "
"The development includes 64 one-bedrooms, 46 two-bedrooms and one studio. Market-rate rents begin at $1041, while the affordable rents are based o the resident's income. All households living in the adorable units must earn less than 60% of the Area median income. Common areas amenities for residents include a large resident lounge room with warming kitchen, a game area, fitness center, shared co-working space, private conference rooms, and an outdoors amenity terrace with fire put.." read more about the project from the PR Newswire article.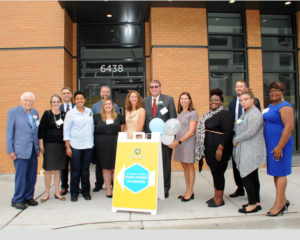 Continue reading more about the project from the Curbed Chicago article.
# # # #
About Lightengale Group
Lightengale Group (LGG) is an affordable housing real estate financial advisory firm offering services to experienced and non-experienced developers nationally. LGG provides strategic & financial planning for developers by tracking evolving government regulations and funding requirements. With over 100 years combined experience and more than 4,000 units completed, LGG is the industry's preferred advisory leader.