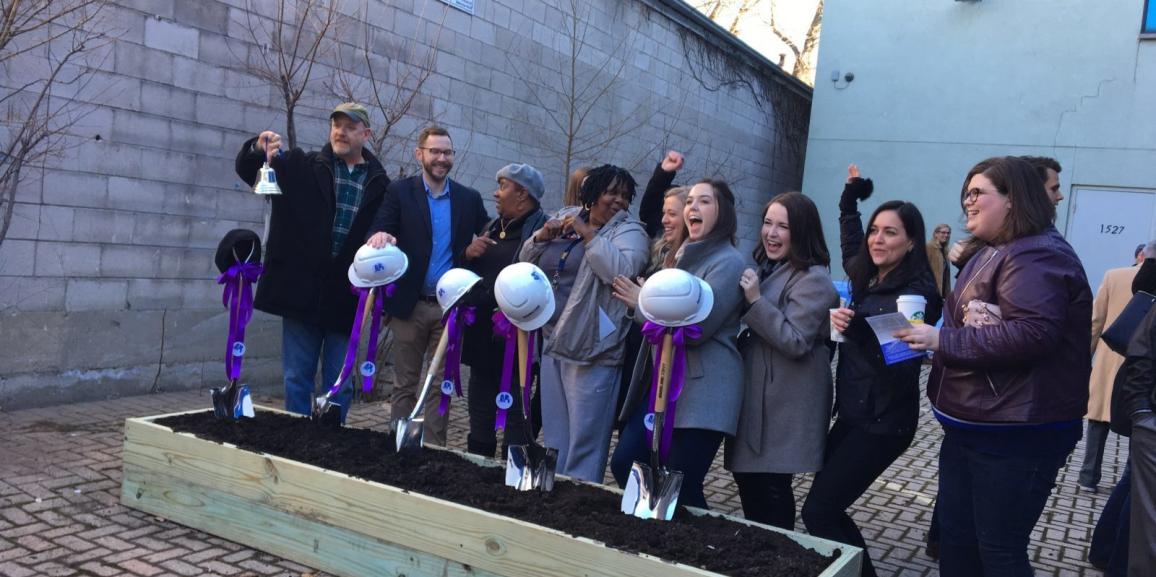 Lincoln Park Community Services broke ground on its new home on January 27th of this year! LPCS's new offices, Interim Supportive Housing and Permanent Supportive Housing will be located at 1521 N. Sedgwick. LPCS is committed to serving the homeless community in Lincoln Park and has been doing so for the past 30 years. The development will expand the interim housing that LPCS already provides, so that it may better serve the homeless in the Lincoln Park and Near North communities, and will allow for LPCS to provide permanent housing to those who were homeless or at risk of homelessness. The services provided by LPCS allow its guests to engage in community life and take control of both short term and long term goals for their future.
The permanent supportive housing (PSH) development will be a 5 story structure, with 20 efficiency units that include private bathrooms, kitchenettes and a sleeping/living room areas. The common areas in the building will include a fitness room, two lounges, laundry facilities, and storage areas. Five (5) of the units will be for those making at or below 30% AMI and the other 15 for those earning up to 50% AMI. The PSH building will be connected at the ground floor to the separately financed Interim Supportive Housing (ISH) portion, and the PSH residents will all have access to the ISH services.
"Lincoln Park Community Services has been fortunate to work with the Lightengale Group on its first ever on site permanent supportive housing project. Not only were they knowledgeable, responsive, efficient, but every member of the team believed in and fully invested in this project from start to finish. They were relentless advocates for LPCS and those we serve and we wouldn't be in the position to expand our organization's mission and impact without their guidance and support."
-Lydia Murray, Vice President and Facilities Task Force Chair, LPCS
Financing was provided from IHDA, City of Chicago, and FHLB of Chicago. Rental assistance was provided from the Chicago Housing Authority. The developer of this project was LPCS, Norcon is the general contractor, McBride Kelley Baurer is the architect, and Lightengale Group structured and secured the financing for the project.  
####
About Lightengale Group
Lightengale Group (LGG) is an affordable housing real estate financial advisory firm offering services to experienced and non-experienced developers nationally. LGG provides strategic & financial planning for developers by tracking evolving government regulations and funding requirements. With over 100 years combined experience and more than 4,000 units completed, LGG is the industry's preferred advisory leader.