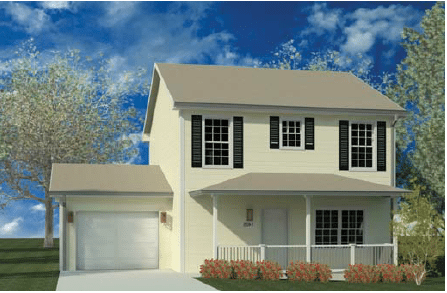 Illinois Community Action Development Corporation (ICADC) recently closed on the financing of their new construction family development Prairie Meadows Phase II.  Prairie Meadows II is a thirty (30) unit new construction single family development located in Hoopeston, IL.
The single-family home development will provide options of two and three-bedroom units.   Units will be affordable to families at 30%, 50%, and 60% AMI.  Phase I of Prairie Meadows is located directly across the street from this new development with 25 single family homes.
ICADC was formed in 1999 by the Illinois Association of Community Action Agencies to increase the amount of affordable housing throughout Illinois. ICADC works through the community action network to create affordable housing, jobs and engage in financial opportunities that strengthen communities and the wellbeing of individuals and families in need.   ICADC has served as the developer of eighty-four (84) units of multifamily housing and twenty-five (25) units of single family housing.
ICADC was awarded tax credits from the Illinois Housing Development Authority in 2016 and 2017.  Lightengale Group worked with ICADC to submit the awarded application as well as prepared and submitted applications for Federal Home Loan Bank Chicago AHP Subsidy, Ameren Energy Grant, and Project Based Vouchers.  Lightengale's involvement also included securing LIHTC syndication and a construction loan.
Congratulations!
###
About Lightengale Group
Lightengale Group (LGG) is an affordable housing real estate financial advisory firm offering services to experienced and non-experienced developers nationally. LGG provides strategic & financial planning for developers by tracking evolving government regulations and funding requirements. With over 75 years of combined experience and more than 4,000 units completed, LGG is the industry's preferred advisory leader.