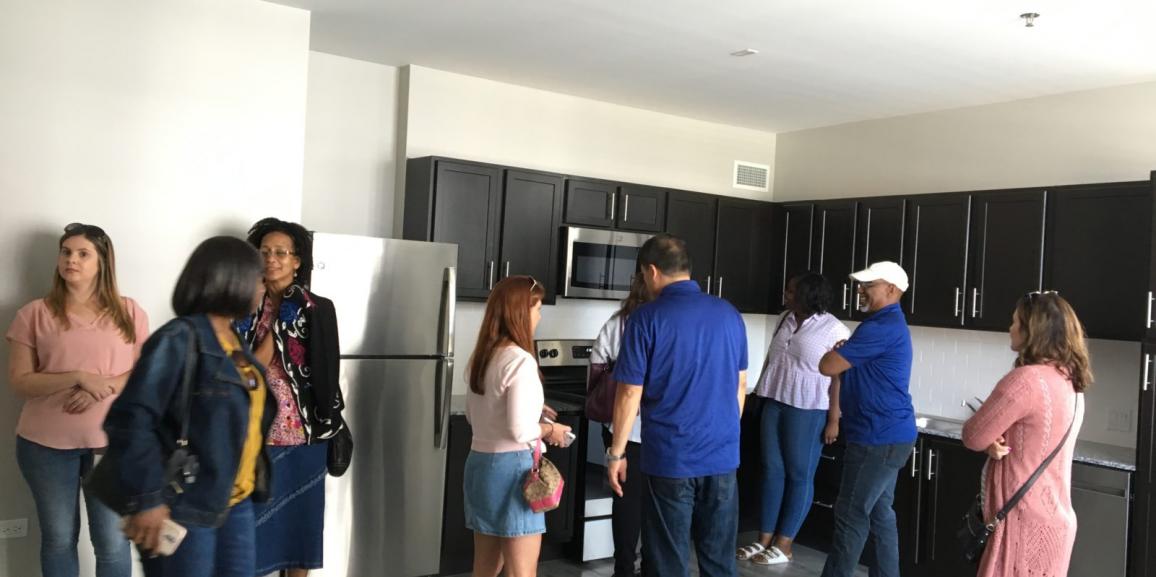 IHDA visits The Concord, at Sheridan.
Illinois Housing Development Authority (IHDA) recently had the opportunity to tour The Concord, at Sheridan. IHDA wanted their employees to be able to tour some of the places that the Agency helps assist in making sure there is Affordable Housing for all those who are in need. On July 25th, 2019 IHDA employees were able to tour The Concord and have a 'First Look' on site since leasing began. IHDA provided financing to the project in the form of tax exempt bonds, a Trust Fund loan and an allocation of 4% LIHTCs.
There are some great benefits for companies when they are able to connect to the people they serve. For one, it creates a clear narrative for the employees to see firsthand what their day-to-day tasks help complete, in this case the creation of Affordable Housing! Sharing a purpose gives the organization a common starting point when connecting with customers and other businesses. We hope everyone at IHDA enjoyed the tour as much as we did; one of Lightengale Group's (LGG) Senior Project Managers Debbie Schwartz went along with some of the IHDA employees to enjoy the tour. Here are some pictures she shared with us.
# # # #
About Lightengale Group
Lightengale Group (LGG) is an affordable housing real estate financial advisory firm offering services to experienced and non-experienced developers nationally. LGG provides strategic & financial planning for developers by tracking evolving government regulations and funding requirements. With over 100 years combined experience and more than 4,000 units completed, LGG is the industry's preferred advisory leader.