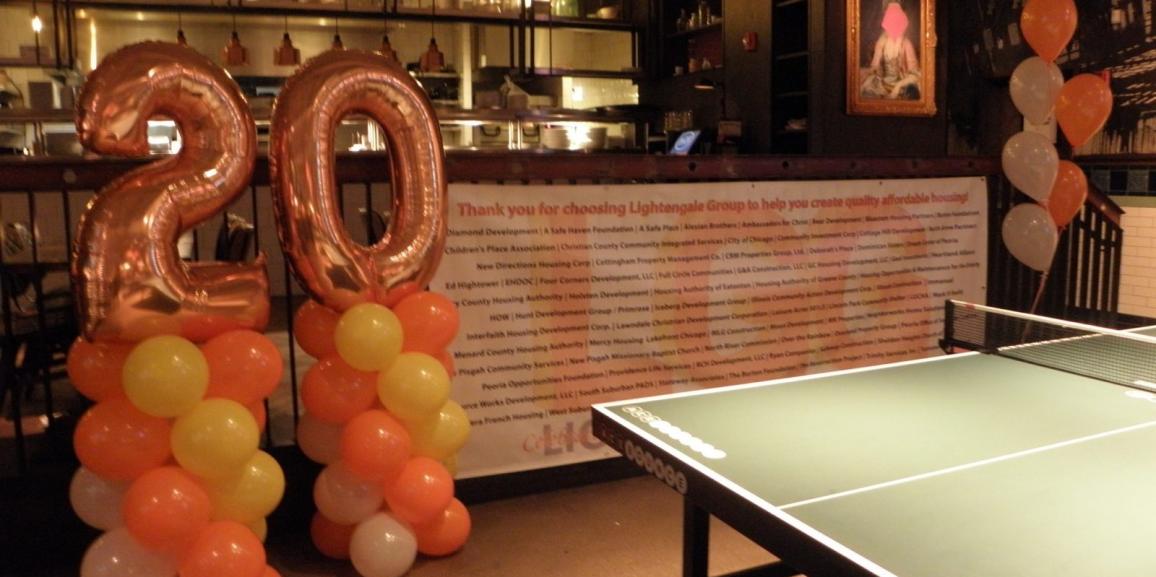 Lightengale Group celebrates 20 years of projects & partnerships!
2019 marked 20 years for us at Lightengale Group (LGG) and last month we celebrated this monumental milestone together with partners, clients, colleagues and so many individuals who share the same passion for quality affordable housing as we do! LGG is thrilled to have had such meaningful and successful relationships with everyone over the last 2 decades. We all are looking forward to seeing what the next 20 years has in store for housing.
Some new and old projects that we have been apart of over this time were updated on our Client Portfolio page. It is exciting to see so many success stories come to life, and its been a pleasure working with each and everyone of you! If you were apart of our 20 year celebration, thank you – if you missed it this time around, we hope to catch you at the next one.
Thank you to our Office & Marketing Coordinator, Amy and our Executive Project Manger/Partner, Maggy for hosting the evening. A very special thank you to the entire staff at Acebounce for making the night super fun for all our guest, as well as Liquid Screen Design for always making sure we have the best signage and swag!
####
About Lightengale Group
Lightengale Group (LGG) is an affordable housing real estate financial advisory firm offering services to experienced and non-experienced developers nationally. LGG provides strategic & financial planning for developers by tracking evolving government regulations and funding requirements. With over 100 years combined experience and more than 4,000 units completed, LGG is the industry's preferred advisory leader.