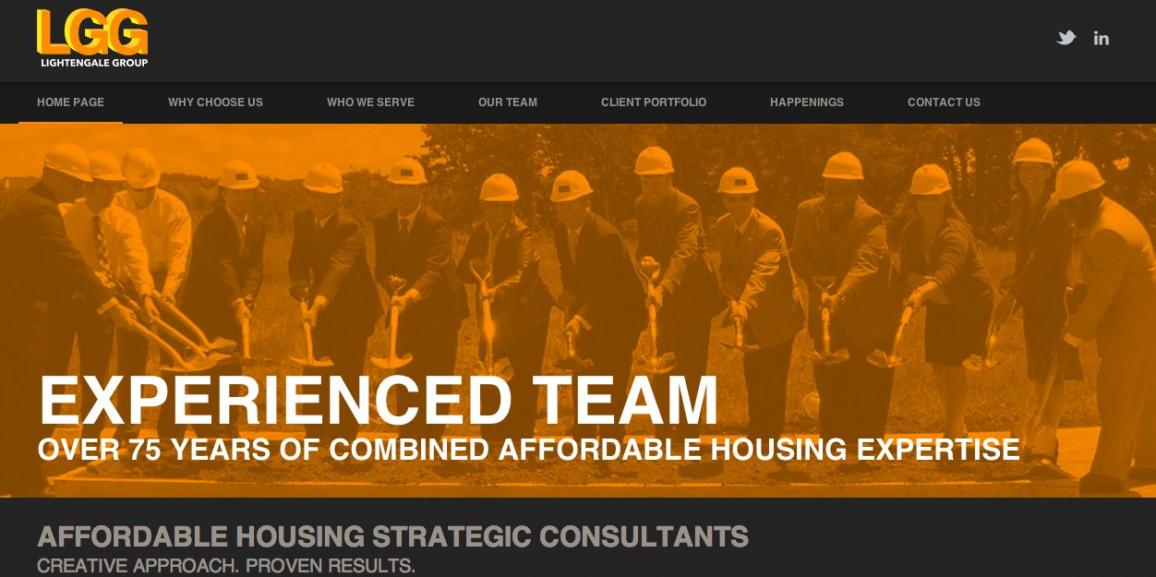 Lightengale Group debuts new look and new website
Lightengale Group invites visitors to explore its new website and new look. The new website facilitates a more user-friendly experience, buy improve functionality throughout, and allows visitors to access detailed service information and past projects. Lightengale now shares company and project information across several social media sites.
[Chicago, October 2
nd
, 2014] ??Lightengale Group announced today the launch of its new website
www.lightengalegroup.com
(formerly
www.housingdeveloper.com
). The new site and brand embody the company's strategic commitment to meet the needs of affordable housing developers nationally and deploy a unified social media platform.
Created in partnership with Lightengale's in-house team and Epic Notion (www.epicnotion.com), the new site showcases the company's most recent affordable housing projects. Current and future affordable housing clients, partners, and media can use the new website as a central hub to learn more about Lightengale Group and its senior staff, explore the company's past and current projects, and stay informed regarding future events.
The new website features a clean, modern design optimized for ease of use, including for mobile and tablet users. "Lightengale is steadily growing and we wanted an online presence that matches the same level of professionalism and service we provide on a daily basis to our varied clients" said Virginia Pace, Lightengale's President. "The new website will serve as a point of entry for anyone looking to learn more about Lightengale and we look forward to the new opportunities it will provide in connecting us with new clients and partners."
Read more at Website Launch Press Release