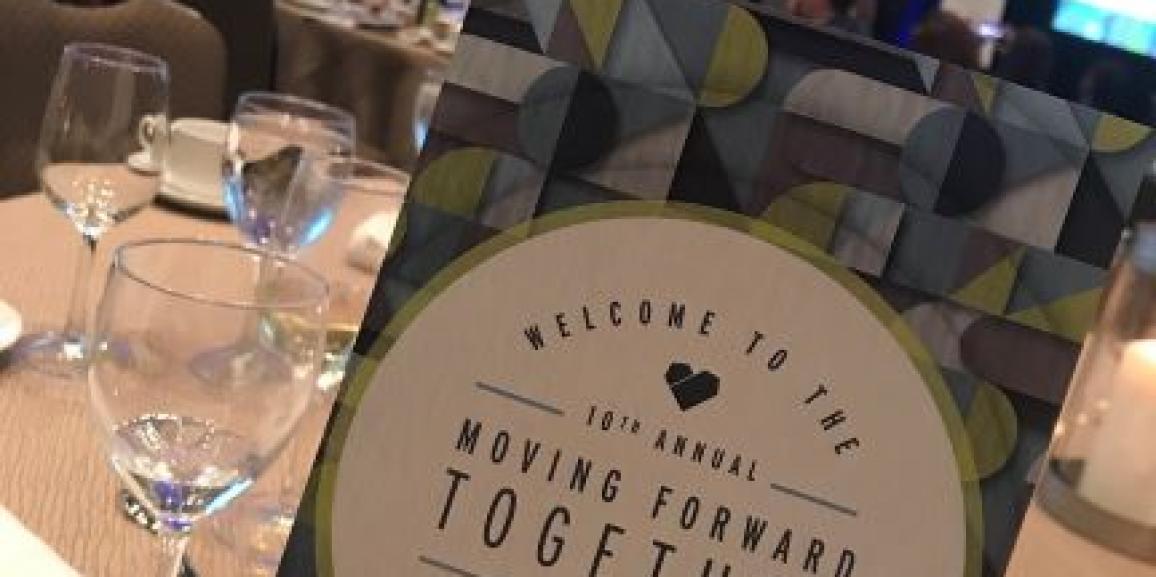 Lightengale Group receives Partners in Innovation Award
October 2nd, 2019 Lightnegale Group (LGG) and other community organizations received the Wintrust Partners in Innovation Award, presented by Mercy Housing Lakefront and Wintrust Financial Corporation to honor a team for their role in helping develop an innovative community development project.
The evening included a keynote address by Illinois Deputy Governor Sol Flores, who spoke about the need to support innovative affordable housing solutions in vulnerable communities. The event also featured some of Mercy Housing's significant success stories in 2019 in Chicago and across the Midwest. "Housing is a human right," said Flores during her address. "Children and adults deserve an opportunity to thrive and grow in safe and decent homes, where their young minds and bodies can grow in healthy conditions free from abuse, violence, poverty, and malnutrition."
You can read more about Moving Forward Together 2019 event where the partners were presented with the award on the Mercy Housing blog.
Project Partners Awarded: 
Lightengale Group
Applegate & Thorne-Thompson
CIBC Bank
Clocktower Tax Credits
ComEd
Federal Home Loan Bank of Chicago
HUD
Illinois Housing Development Authority
Landon Bone Baker Architects
Linn-Mathes, Inc.
Montgomery Ward Foundation
National Equity Fund
PNC Bank
John and Kathleen Schreiber Foundation
The Thresholds
Urban Relocation Services
####
About Lightengale Group
Lightengale Group (LGG) is an affordable housing real estate financial advisory firm offering services to experienced and non-experienced developers nationally. LGG provides strategic & financial planning for developers by tracking evolving government regulations and funding requirements. With over 100 years combined experience and more than 4,000 units completed, LGG is the industry's preferred advisory leader.