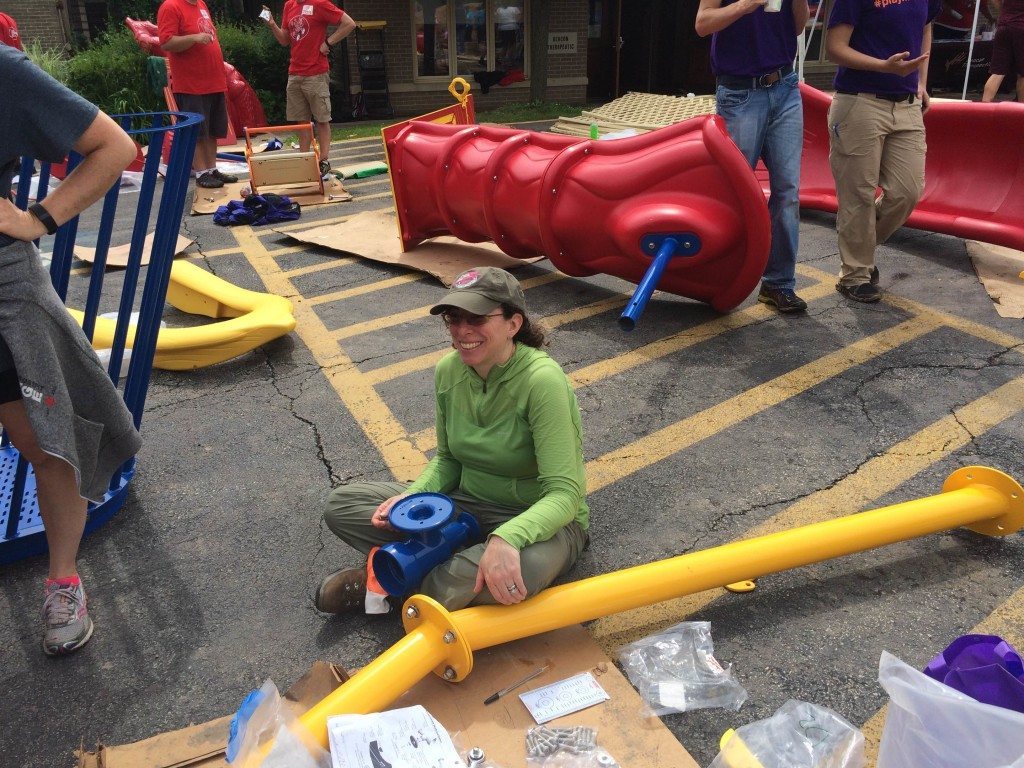 A dozen hard workers from Lightengale Group were among the nearly 300 volunteers who gathered at Beacon Therapeutic Diagnostic and Treatment Center on Thursday June 18th. Their mission: help build a new playground for the school that is a cherished resource for disadvantaged families in the community. In a single day, they were able to completely replace a 15-year-old playground that was badly in need of some love, attention and good ol' fashioned elbow grease.
The project was a partnership between Radio Flyer Inc. and KaBOOM!, which has organized similar community volunteer efforts to build six playgrounds in the area. The pairing of kids-involved Radio Flyer with kids-centric non-profit KaBOOM! was a natural, and Beacon Therapeutic is certainly deserving as one of Chicago's most respected education institutions for at-risk children.
The LGG team was led by Sharnette Brown, who is a Beacon Therapeutic Board member and supporter. "Working with Beacon has been very rewarding knowing they are providing the necessary tools to help children and adolescents cope with everyday challenges, build self-esteem and experience success from disadvantaged beginnings. Radio Flyer Inc. and KaBOOM were awesome to donate the equipment and help build the playground. Beacon is a great organization providing homeless outreach services, two accredited therapeutic day schools and clinical outpatient programs. "
Beacon Therapeutic and the new playground are located at 10650 South Longwood Drive, Chicago, IL 60643.