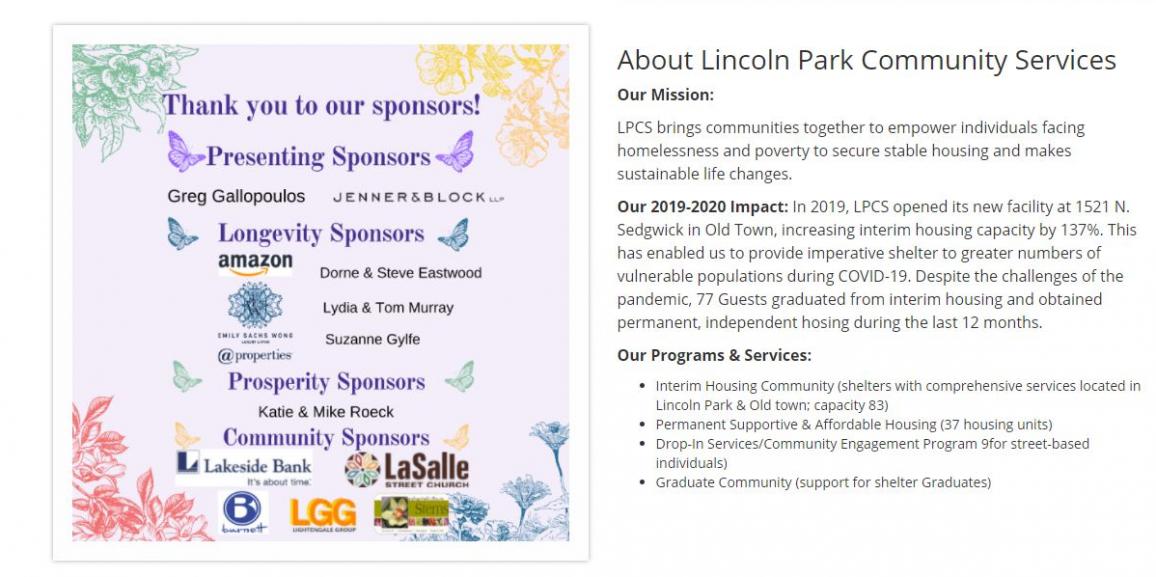 LPCS Metamorphosis Gala 2021
Join Lincoln Park Community Services (LPCS) virtually this year, on Friday, May 21st at 7pm! Learn more about Metamorphosis and see ways to donate, get raffle tickets, and more before Friday's virtual event. You can learn more about the work Lightengale Group (LGG) and LPCS have done together on our Client Portfolio page.
####
About Lightengale Group
Lightengale Group (LGG) is an affordable housing real estate financial advisory firm offering services to experienced and non-experienced developers nationally. LGG provides strategic & financial planning for developers by tracking evolving government regulations and funding requirements. With over 100 years combined experience and more than 4,000 units completed, LGG is the industry's preferred advisory leader.