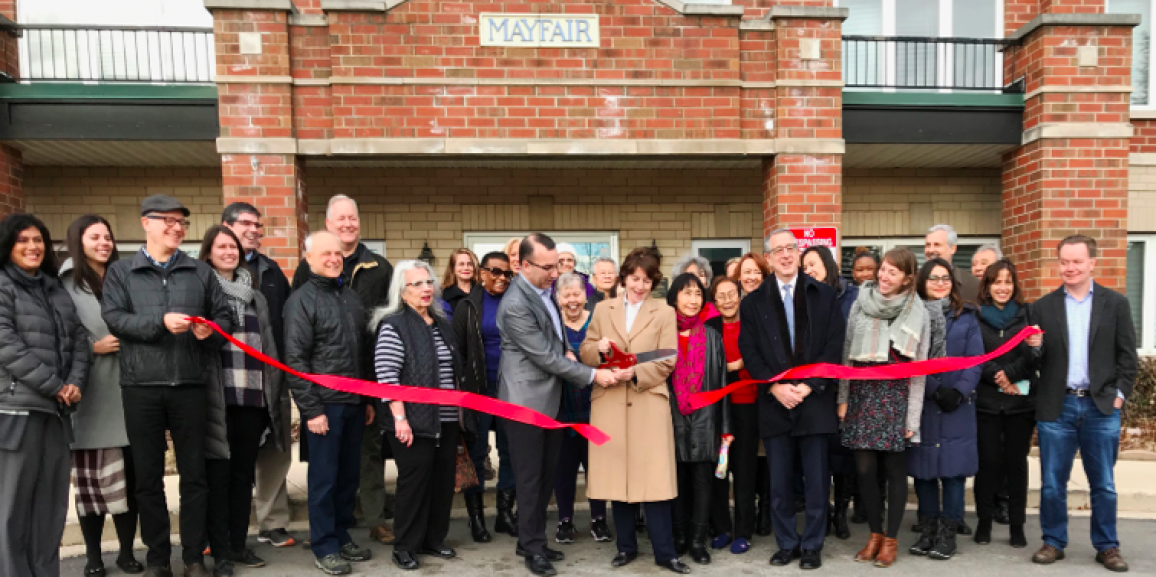 The Mayfair Commons Apartments ​in Albany Park is getting a multi-million dollar renovation! The building, has been providing ​affordable housing for seniors since 1997.
The 6-story building currently houses 97 units, with a breakdown of 11 studios, 64 ​one-bedrooms, and ​22 two-bedroom apartments. Mayfair Commons is located ​in the vibrant neighborhood of Albany Park at the corner of Elston and Lawrence
​Avenues​. The building's location provides residents with easy access to a variety of retail stores, grocery stores, healthcare facilities, restaurants, public services and public transportation. The development ​is available to seniors ​aged 62 and older​, and offers ​52 total ​onsite ​parking spaces, ​of which 40 spaces are in an underground parking garage.
Since the creation of Mayfair Commons in 1997 the building has not had a major renovation or upgrades. The building rehabilitation will include a new roof, energy efficient materials and equipment, window replacement, and upgrades to communal areas. Residents will also benefit from upgrades to kitchens with new cabinets and countertops, backsplashes, and refrigerators. In unit renovations will be quickly performed during the day, allowing residents to return to their units each night.
The development team, selected by North River Commission, includes expert professionals; property management by the Prairie Management and Development group, design by Landon Bone Baker Architects, construction performed by Crane Construction company and Lightengale Group as the Financial Consultants.
This project is made possible with financing from the City of Chicago, National Equity Fund, CIBC, MB Financial, and the Federal Home Loan Bank of Chicago.