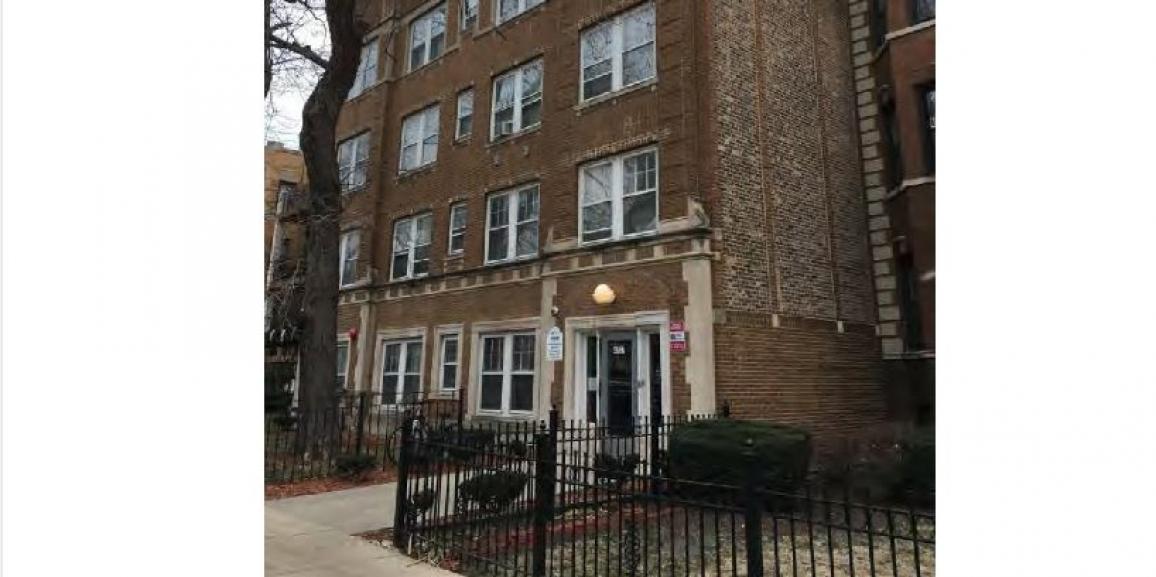 Congrats to Mercy Housing on the Finance Closing for Miriam Apartments.
On March 29, 2019 Mercy Housing's Miriam Apartments closed on their financing; construction is set to begin this month in April, after the relocation of the residents.
This is an important preservation project consisting of 66 units of affordable housing. The building is historic and will undergo extensive rehabilitation, while still preserving its historic nature. Perhaps the most exciting aspect of this rehab is the addition of private baths and kitchenettes to all of the units. Tenants have been using shared facilities up to this point and post-rehab all units will be small studio apartments with private bathrooms. Importantly, all 66 units will be preserved and the amount of common space will increase. Post-rehab, the building will continue to serve individuals struggling with homelessness and individuals with disabilities and will not be restricted to female-only population.
The financing for this project comes from several sources. A donation structure was put in place in order to access the Illinois Affordable Housing Tax Credits, and other financing includes 9% LIHTC equity, a HUD 221(d)(4) loan provided by PNC Bank and a variety of soft funds. LGG assisted with the financing strategy and overall financing structure. Lightengale Group (LGG) assisted in preparing the HUD 221(d)( 4) and Federal Home Loan Bank AHP applications and coordinating and complete the many closing checklist items.
The building will be fully rehabbed and each unit will have a private bath and kitchenette as well as central air conditioning. These are all important quality of life items providing increased privacy and comfort for the residents. All residents were relocated off-site during construction and will return post-rehab. There is a professional relocation team assisting Mercy's property management and services team during the twelve month relocation period.  Mercy's robust social service program will continue to serve the residents during relocation and will be in place post-rehab.  In addition to these services,  Thresholds will also be providing services in the building post-rehab as part of a formal partnership between the two organizations.
"Thank you Lightengale Group for all of your help this past year! This project would not have gotten done as quickly or as have been as well-funded without your help!!" –Carolyn Reid, Developer for Mercy Housing Lakefront
Thank you to all those who were part of this development!
Carolyn Reid, Developer, Mercy Housing Lakefront
David Lyon, V.P. Real Estate Development, Mercy Housing Lakefront
Mark Angelini, President, Mercy Housing Lakefront
Jenna Herbert, Development Officer, IHDA
Cheryl Wilson, Managing Director, Community Development, CIBC
Adam Rogers, Associate Managing Director, Community Development, CIBC
Esther Sorrel, Financial Planning Analyst, City of Chicago, Dept. of Housing
Lauren Link, VP Project Management, National Equity Fund, Inc.
Ali Bahramirad, Project Manager, National Equity Fund, Inc.
Kellen Polan, Agency Finance – FHA, PNC Real Estate
Mark Ragsdale, Senior Vice President, PNC Real Estate
Daniel-Salvatore Giannelli, Underwriter – Agency Finance, PNC Real Estate
Bennet Applegate Jr., Attorney, Applegate & Thorne-Thomsen
Paul Davis, Attorney, Applegate & Thorne-Thomsen
And all of the consultants, general contractor, design team, other financial supporters and the lender's legal teams.
####
About Mercy Housing
Mercy Housing is a national nonprofit organization that works to build a more humane world where poverty is alleviated, communities are thriving and all people can live up to their full potential. MH participates in the development, preservation, management and/or financing of affordable, program-enriched housing across the country.
About Lightengale Group
Lightengale Group (LGG) is an affordable housing real estate financial advisory firm offering services to experienced and non-experienced developers nationally. LGG provides strategic & financial planning for developers by tracking evolving government regulations and funding requirements. With over 100 years combined experience and more than 4,000 units completed, LGG is the industry's preferred advisory leader.