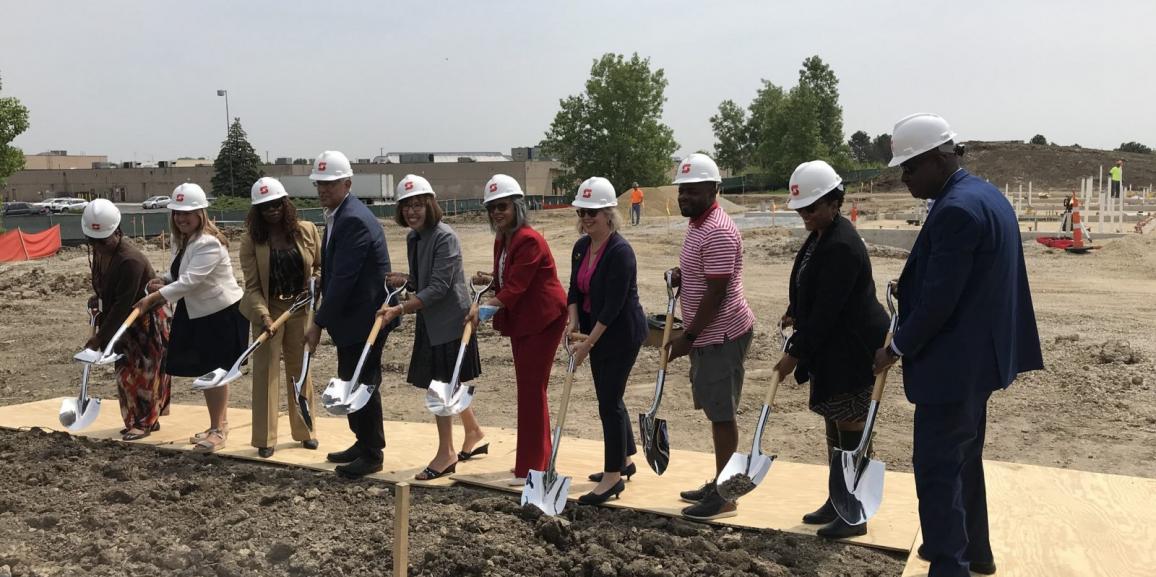 Mustacchi manor Breaks Ground in Matteson, IL
Congrats are in Order to our client, Over the Rainbow (OTR) Association for the recent finance closing and ground breaking of a new Senior Living community in Matteson, IL. This is the 4th project with OTR and the whole team including: LGG, Weese Langley Weese architects and Skender construction. Mustacchi Manor is a 16-unit PSH development who will have a housing for a preference for people with Disabilities, 30% AMI. The project is located next to OTR's Southwick Place and near its Matteson PSH/811 development. These three buildings create a 10-acre campus that will allow OTR to leverage service delivery more efficiently. It was named after OTR's longtime board member and treasurer Roberto Mustacchi, who passed away in 2018.
Mustacchi Manor Press Release from Skender: Skender Breaks Ground on New, 16-unit Supportive Living Apartment Community in Matteson, Illinois
Thank you to all those who were part of this development!
####
About Lightengale Group
Lightengale Group (LGG) is an affordable housing real estate financial advisory firm offering services to experienced and non-experienced developers nationally. LGG provides strategic & financial planning for developers by tracking evolving government regulations and funding requirements. With over 100 years combined experience and more than 4,000 units completed, LGG is the industry's preferred advisory leader.