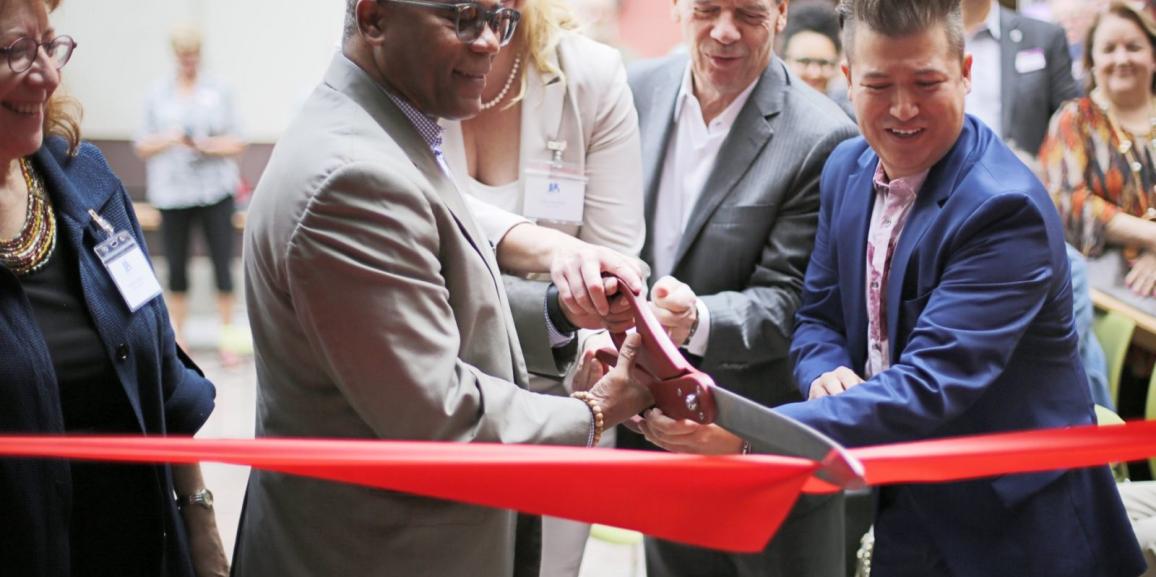 Lightengale Group | Lincoln Park Community Services
September 2019 – Lincoln Park Community Services (LPCS) held a ribbon cutting ceremony for their grand opening of their new permanent supportive housing development located at 1521 N Sedgwick Rd., Chicago Illinois. This was Lightengale Group's (LGG) first project with LPCS. This project is connected to a separate Supportive Housing facility with full social services, so the residents at LPCS will be able to take advantage of them.
Congrats to all those who helped make this project happen, and a warm welcome home to the new residence of LPCS. Photos of the event can be found on LPCS Facebook. The Illinois Housing Development Authority (IHDA) recently did a video highlight on how one resident has truly been transformed by the housing and services from LPCS (see the video here).
More information about the details of this project and the role that LGG had can be found on our Client Portfolio page.

####
About Lightengale Group
Lightengale Group (LGG) is an affordable housing real estate financial advisory firm offering services to experienced and non-experienced developers nationally. LGG provides strategic & financial planning for developers by tracking evolving government regulations and funding requirements. With over 100 years combined experience and more than 4,000 units completed, LGG is the industry's preferred advisory leader.