Grand Opening for Sip & Savor at Rosenwald
Join Lightengale Group (LGG) in congratulating Sip & Savor on their newest location that opened its doors last month – nestled inside the retail space at the Rosenwald Building on 47th Street and Michigan Avenue. This Grand Opening celebrates a much needed space in the Bronzeville neighborhood, where as the owner, Trez V. Pugh III, says: "Coffee and Community meet". This is the 4th coffee house that Sip & Savor has opened in the Chicago area since 2005.
The community came out on January 26th 2019 and participated in a Ribbon Cutting Ceremony. In attendance was Ald. Pat Dowell, Mayor Rahm Emanuel, handful of community activist, and surrounding area residents. "This is a very important achievement in the Bronzeville community," said Ald. Pat Dowell (3rd). "Today we're seeing a rebirth of the Rosenwald Courts Apartments…Sip & Savor started in Bronzeville, expanded in Bronzeville, and we're absolutely delighted and excited that they're bringing commercial activity to 47th and Michigan."
Check out more on Sip & Savor Here!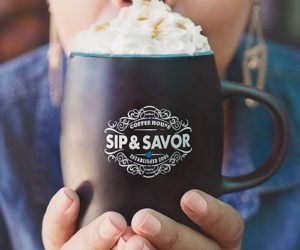 # # # #
About Lightengale Group
Lightengale Group (LGG) is an affordable housing real estate financial advisory firm offering services to experienced and non-experienced developers nationally. LGG provides strategic & financial planning for developers by tracking evolving government regulations and funding requirements. With over 100 years combined experience and more than 4,000 units completed, LGG is the industry's preferred advisory leader.