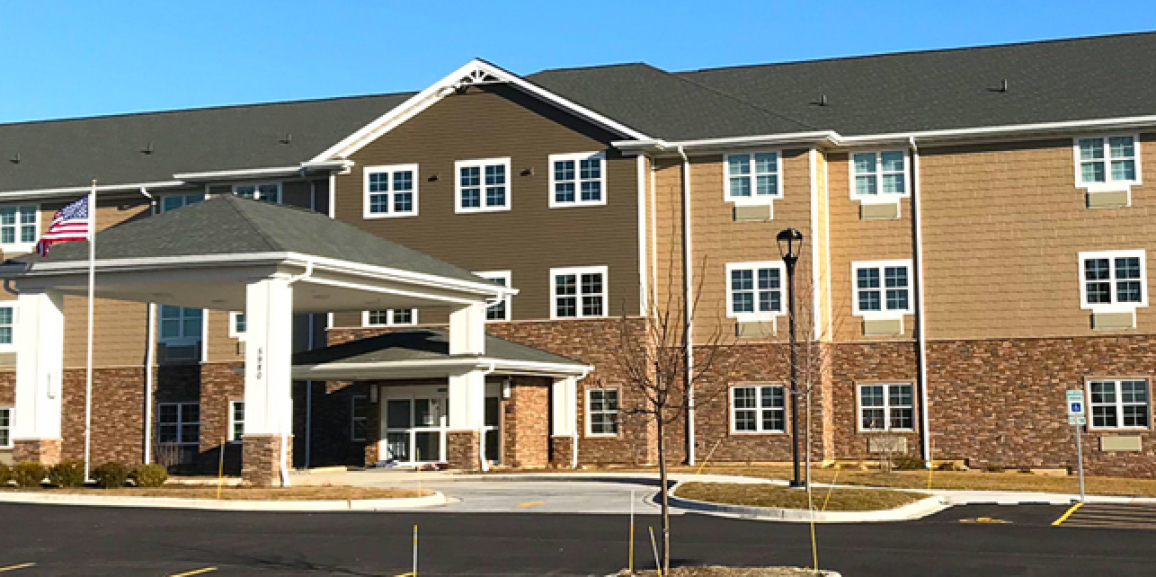 Stonebridge opened its doors! Since closing on the construction financing in 2016, The Burton Foundation and Moon Development have been working together tirelessly to create the 85,346 square foot facility for disabled adults. On April 27th, 2018, Stonebridge of Gurnee officially opened the doors to its Supportive Living Facility (SLF) which contains 120 units, 98 of which are studios and 22 which are one bedrooms. This facility provides housing, hospitality and care to adults 22 and older with physical disabilities. SLFs are a great option for those who need some assistance but do not need to stay in a private, full nursing facility.
This development will provide a multitude of services to its residents including but not limited to: health and exercise programs, 24-hour response and security staff, personal care, laundry, communal meal service and more. This housing will provide a high quality of residential life for those with disabilities in Gurnee and Lake County.
LGG helped structure the tax exempt bond transaction with the Illinois Housing Development Authority and the sale of the bonds with BB&T. Lightengale also assisted the developers with placing the project's federal tax credits through Cinnaire. These funding sources helped ensure this project's on-going financial feasibility and allowed the developers to see their project begin its journey to fruition.
####
About Lightengale Group
Lightengale Group (LGG) is an affordable housing real estate financial advisory firm offering services to experienced and non-experienced developers nationally. LGG provides strategic & financial planning for developers by tracking evolving government regulations and funding requirements. With over 100 years combined experience and more than 4,000 units completed, LGG is the industry's preferred advisory leader.