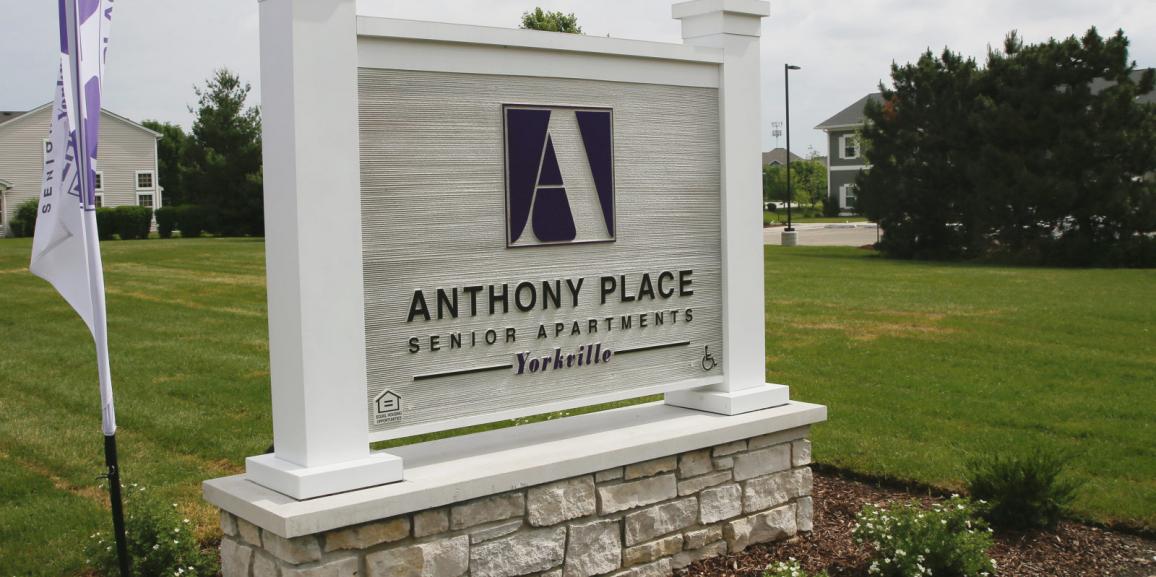 Anthony Place Yorkville has opened their doors! On May 30th 2018, the senior housing development located at 1050 Freemont Street in Yorkville, IL hosted their grand opening. At the time of the opening, the development had already leased 60% of their units.
Anthony Place was created for seniors aged 55 and older with incomes at or below 60% of the area median income (AMI). The building spans over 60,000 square feet and is a mixture of both one and two bedroom apartments. These units include high quality finishes and senior targeted amenities. The development is also accessible to the neighborhood services such as: restaurants, grocery stores, transportation and entertainment.
Lightengale Group assisted in securing a 9% LIHTC award from the Illinois Housing Development Authority (IHDA) as well as permanent financing. The development team worked tirelessly on these apartments to provide a safe, affordable and community driven residence for these seniors.
Thank you to those developers and stakeholders who worked on this project:
Andrew Hugger from Bank of America
Andy Decoux from IHDA
Gary Golinski, Yorkville Mayor
Michael Foster and Molly Lunn from Com Ed
Randy Hultgren. US Congressman from District 14
Steve Grzenia from Nicor
Tracey Manning the Co-Owner of The Burton Foundation
Thanks to these individuals, Anthony Place Yorkville will be able to provide permanent financing for residents, efficiency upgrades such as roof insulation, energy efficient product installations, mass wall insulation, and over $400,000 in incentives. Congratulations Anthony Place on this fantastic development!
####
About Lightengale Group
Lightengale Group (LGG) is an affordable housing real estate financial advisory firm offering services to experienced and non-experienced developers nationally. LGG provides strategic & financial planning for developers by tracking evolving government regulations and funding requirements. With over 100 years combined experience and more than 4,000 units completed, LGG is the industry's preferred advisory leader.