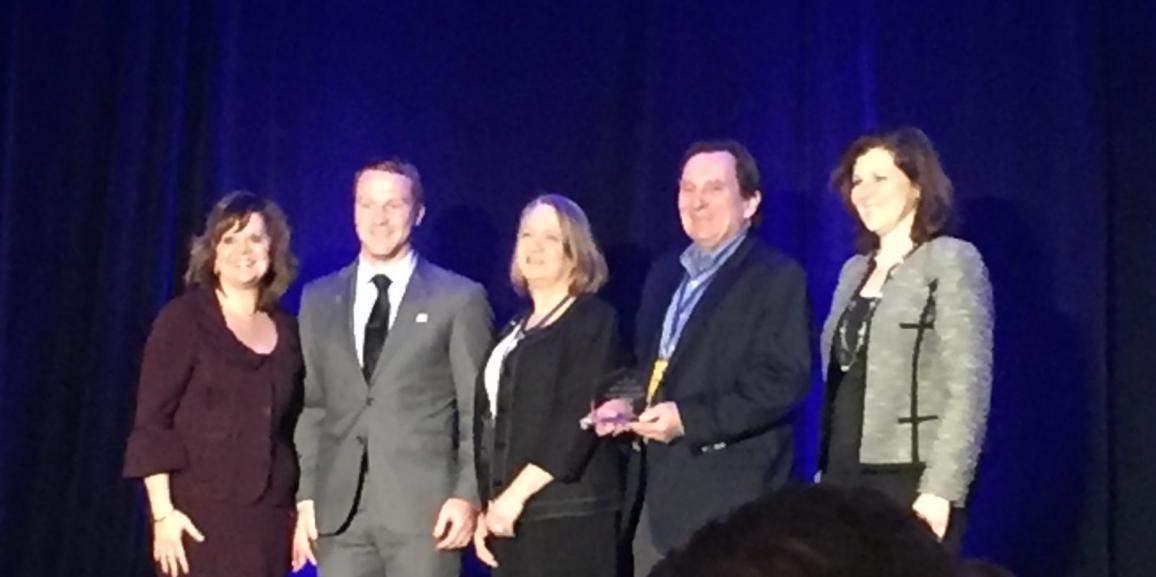 On February 21, 2018, Wisdom Village of Northlake was awarded the Gale Cincotta Award from the Illinois Housing Development Authority! This award celebrates innovation and excellence in affordable housing in metropolitan Chicago. The award was given at the Affordable Housing Champion Awards ceremony at the Illinois Governor's conference on Affordable Housing.
"We've finished the nomination and scoring process for IHDA's 2018 Housing Champion Awards, and Wisdom Village of Northlake received the top score for the Chicago, Metro category. Congratulations! We recognize three champions each year to thank our partners for outstanding developments that contribute to the growth of residents and the health of the overall community."
Wisdom Village of Northlake, located at 33. S. Wolf Road in Northlake, Illinois, is a senior housing development that has 71 units available to residents. 56 of the units are one bedroom units and 15 are 2 bedroom. Of the total, 15 units were set aside for disabled and/or homeless residents, these individuals receive services through local referring agencies. The building has common areas for its tenants such as a laundry room, gym, roof deck and recreation room. It also has a large 53 space parking lot for the tenants and their visitors.
COO, Sue Weimer, from Turnstone Development stated:
"This award for Wisdom Village of Northlake recognizes the hard work and dedication of our team at Turnstone Development and our partners at Carlton Management Company, Lightengale Group, Piekarz & Associates and Burling Builders.We are also proud of the fantastic work of Mayor Jeff Sherwin for his resolute efforts to raise awareness in his community of the importance of safe, high quality affordable housing.
The recognition of our efforts only propels us to continue to work harder and reach higher."
The village of Northlake was been extremely supportive of this project. Turnstone will be breaking ground in August for Phase 2 of this project in order to provide another 50 units of housing for Northlake's senior citizen community.
Wisdom Village of Northlake completed construction in 2016 and was fully leased in 2017. This was the first LIHTC development project that Lightengale Group and Turnstone have worked on together, fostering the relationship that had grown though working on Project Opportunity projects in the past.
####
About Lightengale Group
Lightengale Group (LGG) is an affordable housing real estate financial advisory firm offering services to experienced and non-experienced developers nationally. LGG provides strategic & financial planning for developers by tracking evolving government regulations and funding requirements. With over 100 years combined experience and more than 4,000 units completed, LGG is the industry's preferred advisory leader.