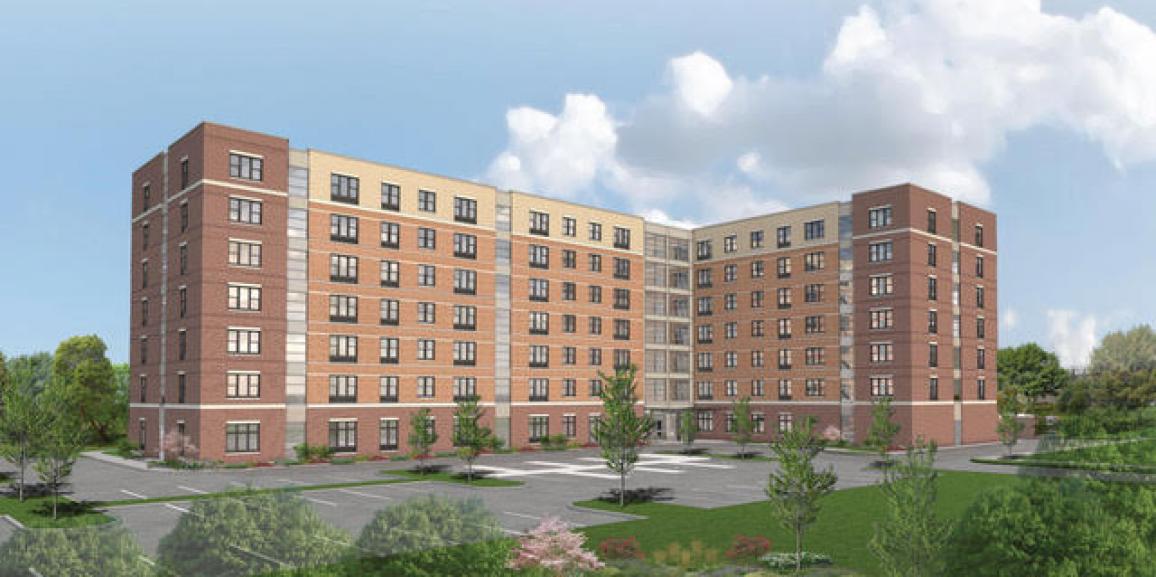 MR Properties and Patti Ann Charitable Services closes on Montclare Senior Residences of Calumet Heights.
Congratulations are in order to MR Properties and Patti Ann Charitable Services! On February 15th their newest location for Montclare Senior Residence closed. This new development will be in the Cal Heights community on the south side of Chicago. Construction will begin Spring of 2019 and occupancy in Spring of 2020.
Montclare Senior Residences of Calumet Heights is a new construction, mixed-income housing development for independent seniors 62 years and older located will be located at 9401 S Stony Island in Chicago. The Project is a single 7-story building with 134 one-and two-bedroom dwelling units. The residential units will be targeted to extremely-low, very-low and low-income households and includes 34 project-based vouchers from the Chicago Housing Authority.
Development amenities will include a community room with warming kitchen, fitness center, media room, library, computer lab, beauty salon, public washrooms, centralized mail room, and laundry along with an exterior patio. Exterior amenities will include a landscaped recreation areas, walking paths, and large patio. There will be ample parking for residents, visitors and employees with 78 surface parking spaces. Interior amenities will include living room, community room with kitchen, TV media room, arts and crafts room, and a laundry room with washers and dryers. The project is conveniently located near public transportation, healthcare facilities, and retail corridors for shopping.
MR Properties is dedicated to excellent residential living options for seniors, making them one of the nation's premier Senior Lifestyle providers. They have a variety of affordable living communities with private apartments customized for senior lifestyles.
Thank you to all those who were part of this development!
MR Properties
Patti Ann Charitable Services
Worn Jerabek Architects
Crane Construction & Riteway Huggins
Applegate & Thorne-Thomsen
CHA
City of Chicago
IHDA
RBC
Draper & Kramer
Pacific Management
"We appreciated the opportunity to work with IHDA, the City of Chicago, the Chicago Housing Authority, MR Properties and Patti Ann Charitable Services on this development. It is great to see substantial development occur on vacant land near so many great amenities – Chicago State University, a Jewel/ Osco store, excellent public transportation and so much more." Virginia Pace, LGG President
####
About Lightengale Group
Lightengale Group (LGG) is an affordable housing real estate financial advisory firm offering services to experienced and non-experienced developers nationally. LGG provides strategic & financial planning for developers by tracking evolving government regulations and funding requirements. With over 100 years combined experience and more than 4,000 units completed, LGG is the industry's preferred advisory leader.