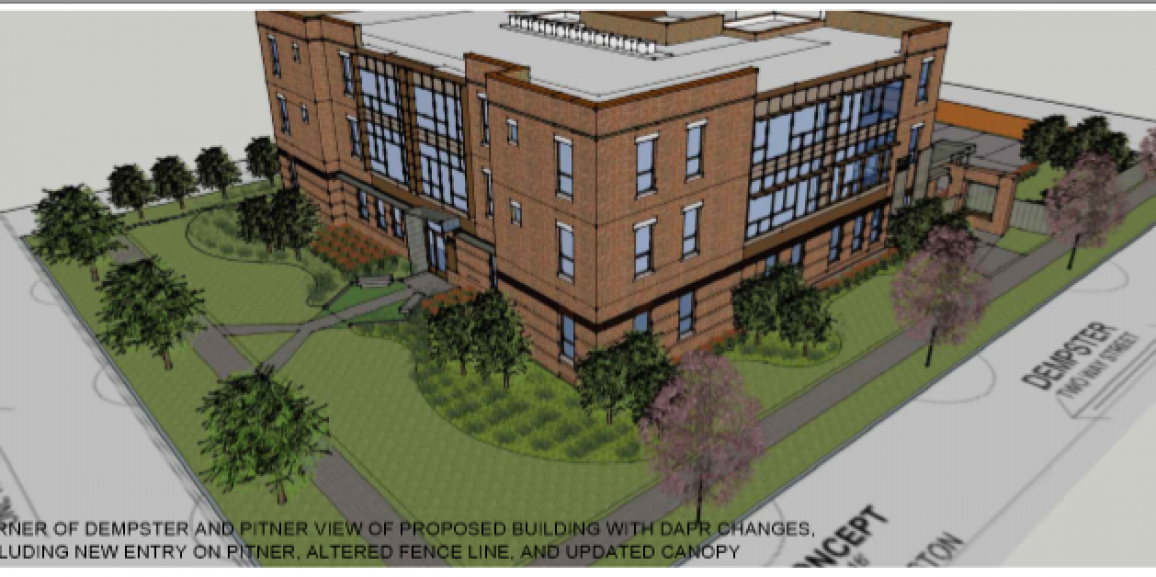 A new construction, 3-story, 16-unit development located in the northern suburb of Evanston and sponsored by HOW (Housing Opportunities for Women) has closed on financing.  Construction is slated to begin in April of 2018.  The project, once built, will offer on-site case management, daily living/life training skills, job training, mental/physical health case management as well as counseling and service referral network. This falls in line with HOW's central mission to empower women, children,and families to break the cycle of poverty and homelessness.  The new construction timeline puts the building to be completed in June of 2019 and be at full occupancy by November 2019.
The units will consist of eight one-bedroom apartments and eight two-bedroom apartments between 570-740 square feet and readily available for families with incomes at 30% and 50% of the area median income. The housing also boasts both laundry facilities and a lounge on each floor for their residents.
The location in Evanston was chosen due to the convenience of stores (both retail and grocery), healthcare facilities, access to transportation, and job opportunities in the area to better benefit their resident community. Other desirable features are three parks within a half mile from the proposed building site, two daycare facilities within a quarter mile and above-average schools that are within a mile from the area.
Britt Shawver the CEO of HOW said,
"Making a complex project like this become a reality is a lengthy and daunting task. The Lightengale team are experts. Every detail was attended to and the support we needed was available from start to finish."
Lightengale Group served as financial consultant to assist HOW in securing all financing, including capital funding from the Illinois Housing Development Authority (IHDA) Permanent Supportive Housing Program, ComEd's Energy Efficiency Program and private donations and predevelopment and construction financing from the Corporation for Supportive Housing.  Both IHDA and the Regional Housing Initiative (RHI) have provided long-term operating support through rental assistance for all sixteen units.  
SHED Studio provided architectural services and Urban Innovations is the general contractor.
####
About Lightengale Group
Lightengale Group (LGG) is an affordable housing real estate financial advisory firm offering services to experienced and non-experienced developers nationally. LGG provides strategic & financial planning for developers by tracking evolving government regulations and funding requirements. With over 100 years combined experience and more than 4,000 units completed, LGG is the industry's preferred advisory leader.