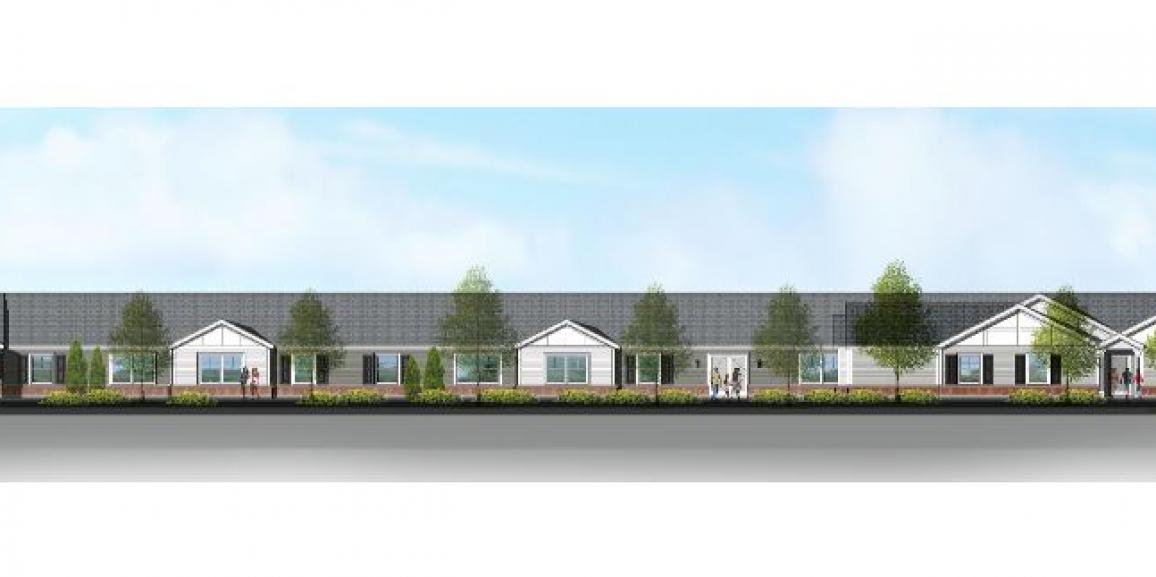 Grandview Senior Apartments in Marine, IL
Project financing closes and construction set to start this Fall!
Congratulations are in order to both North Arrow Partners, and Turnstone Development. On September 17th, Grandview Senior Apartments closed on financing and is ready to start construction.  LGG is pleased to help our clients, North Arrow Partners and Turnstone Development, reach this important milestone. The project will provide twenty-four units of affordable housing in the Village of Marine and will serve older adults earning between 30% and 60% of the area median income.
The project will provide affordable housing for seniors 55+ in Marine, IL. Some specifics about the building include: 24 units, 21 one-bedrooms and 3 two-bedrooms. 5 units at 30% AMI, 6 units at 50% AMI, 13 units at 60% AMI. Amenities will include a shared garden, outdoor entertainment area,  fitness room, community room, on-site management office and non-profit social service office space.
Thank you to all those who were part of this development!
John Cronin, Partner, North Arrow Partners
Sue Wiemer, Chief Operating Officer, Turnstone Development Co.
Bill Schneider, Executive Director, Turnstone Development Co.
Kristin Faust, Executive Director, Multifamily Financing Illinois Housing Development Authority
 Christine Moran, Managing Director, Multifamily Financing Illinois Housing Development Authority
James Dunton,V.P., Managing Director of Acquisitions, Midwest, Raymond James Tax Credit Funds
Grant Franklin, Executive Vice President, Town and Country Bank
"We have worked in affordable housing for over twenty years and have found LGG to be reliably equipped with up to date knowledge on every aspect of our industry.  They are a great partner that provides valuable advice and insights as well as keeping us on track with our applications.  We are confident in their ability to do things right!" –John Cronin, Partner, North Arrow Development
####
About Lightengale Group
Lightengale Group (LGG) is an affordable housing real estate financial advisory firm offering services to experienced and non-experienced developers nationally. LGG provides strategic & financial planning for developers by tracking evolving government regulations and funding requirements. With over 100 years combined experience and more than 4,000 units completed, LGG is the industry's preferred advisory leader.