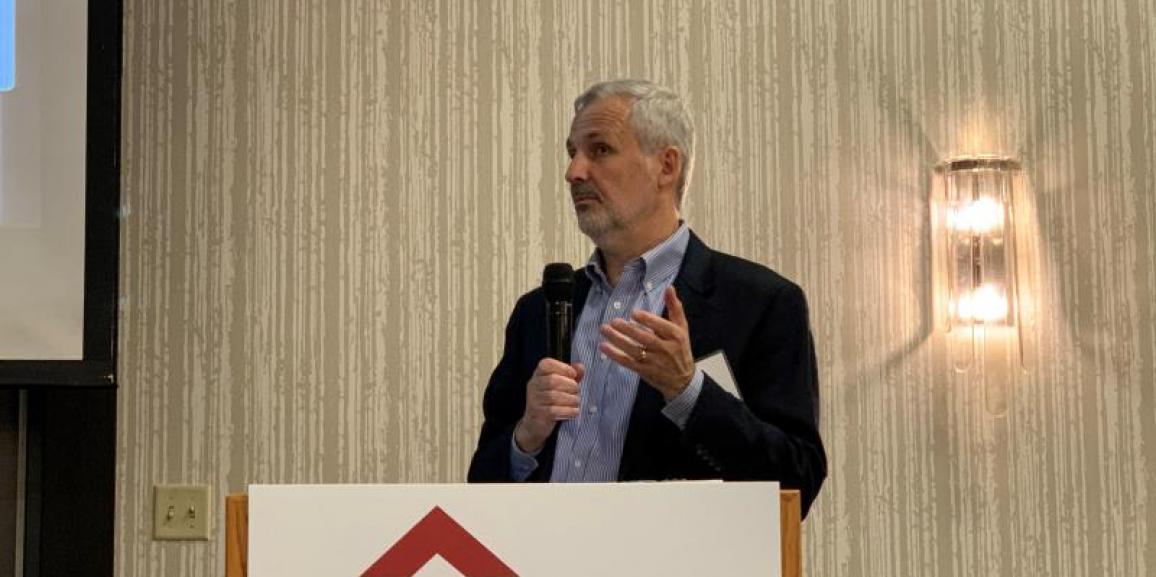 Larry Pusateri presents at 2019 Housing Matters! Conference 
Lightengale Group's (LGG) Vice President, Larry Pusateri, recently presented at 2019 Housing Matters! Conference in Bloomington IL. Where he shared how affordable housing and the middle class are more related than some might think. Larry said the largest barrier to any affordable housing project is gaining public support, yet it should not be.
Affordable housing advocates say it's time to stop saying "not in my backyard" to such housing projects. Stakeholders across Illinois say affordable housing might actually be your yard. "They really need to look at the statistics," Pusateri said. "Affordable housing can be up to 80% of an area's median income, and that's definitely working class." Other topics that were highlighted at the conference were the relation between programs and homelessness, and pushing landlords to look beyond a criminal record. Read them all at WGLT.
####
About Lightengale Group
Lightengale Group (LGG) is an affordable housing real estate financial advisory firm offering services to experienced and non-experienced developers nationally. LGG provides strategic & financial planning for developers by tracking evolving government regulations and funding requirements. With over 100 years combined experience and more than 4,000 units completed, LGG is the industry's preferred advisory leader.