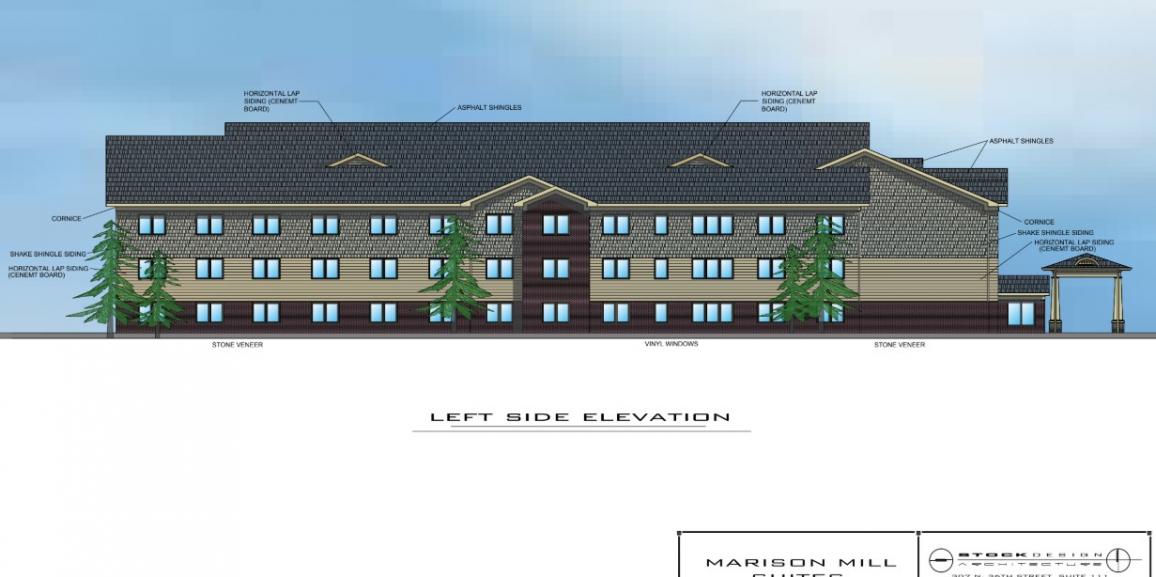 July 31, 2018 marked the project closing and start of construction for the Marison Mill Suites in Elgin, IL. Marison Mill Suites is being built south of the Water's Edge development site that was also constructed to provide safe and affordable housing. With the success of Water's Edge, the Burton Foundation created Marison Mills to mirror many of the same amenities of the previous construction.
Marison Mills will be a 3-story building with 80 available parking spaces with 70 units available for seniors 55 and older. This will include seniors who are disabled and from low-income populations. The combination of 1 and 2 bedroom units will be offered as follows: 3 of the units will be unrestricted, 12 units will be offered at 30% area median income (AMI), 28 units will be offered at 50% AMI and 16 units will be offered at 60% AMI.
The inside of the building will offer a fitness center, library, and multimedia center for the residents. The outside of the building overlooks the Fox River and will have 3 tiers of gardens that will slant down towards the Fox River bike path. Additionally, the path will be extended just east of the River and west of the building.
A big thank you to everyone who made this development a possibility:
The Burton Foundation

Bank of America

IFF

Raymond James

Illinois Housing Development Authority

"We have closed a few deals now with LGG as our financial/development consultant.  Never have I seen such motivated, detail oriented staff who drive a team to successful closing.  I look forward to many more deals with LGG!" – Tracey Manning, The Burton Foundation, ED
Thank you, The Burton Foundation, for allowing LGG to be a part of this project!
####
About Lightengale Group
Lightengale Group (LGG) is an affordable housing real estate financial advisory firm offering services to experienced and non-experienced developers nationally. LGG provides strategic & financial planning for developers by tracking evolving government regulations and funding requirements. With over 100 years combined experience and more than 4,000 units completed, LGG is the industry's preferred advisory leader.